A Complete Solution for steel Works in Architectural,Structural and Civil
Space Frame
Industrial Buildings  
Oil, gas Power & Energy
Structural  Steel Works
Architectural Steel Works
Waterjet Cutting
CNC Plasma
CNC Punching
Shearing Bending
Bending
Block & Plastering 
Expanded Metal
Plaster Beads
Lintels ,Wall Ties
Ceiling & Partition System
CNC Machined components
Mild Steel Flange
Mandrels
Lathe Machine
Fire Proof Coating
Abrasive Blast Cleaning
Intumescent & Cementitious Coating
Spray Painting
Commercial and industrial structures
Sports stadiums
Canopies
Sky lights
Coremetal Group is a leading UAE based integrated multi-disciplinary Construction & Industrial group employing over 1000 people across its operations in the UAE. For more than 15 Years, Coremetal has built a solid reputation in the Industrial market with an admirable track record of sustained growth and for delivering quality projects on time in both private and government sectors. The company has a large team of top notch technical experts, specialized project management teams, a skilled multinational workforce and state-of-the-art technology along with an array of the latest sophisticated plants and machinery to ensure timely and successful completion of all projects. Coremetal Group is horizontally integrated, and in addition to its core competence in construction, the Group has its strengths and competitive advantage by setting up group companies in allied sectors like Structural Steel, Metal Processing , Expanded Metal manufacturing, Machine Shop, Tube mills Manufacturing, Space Frames, Manufacturing and trading of disposable food packing items , Metal coating & Painting
The Excellence Features of Space Frame
Space Frame The criteria for the choice of a good space frame include rigidity, lightness, speedy construction, design flexibility and factory finished color selection. It should be rigid enough to withstand earthquake and flood of a high magnitude. It should be light in the sense that it should use materials efficiently as a result of design construction. It should also give the architect flexibility to design the overall construction shape and select the color. How fast the structure could be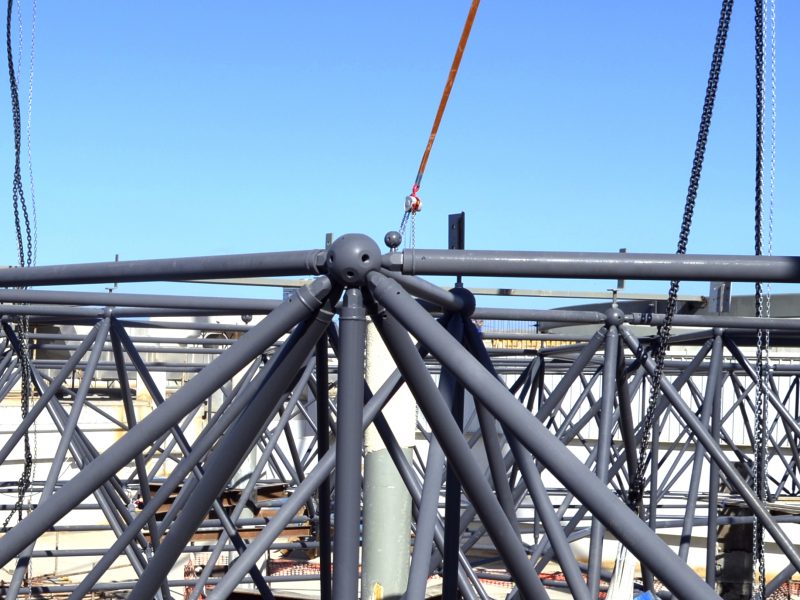 Our State of the Art Machineries and a qualified work force bring our Products that are of superior quality
Ethics and integrity in all that we do
Exceeding expectations is our primary purpose.
We are what we repeatedly do, excellence is not an act but a habit.
Our employees are our greatest asset.
We take ownership of the projects with which we have been entrusted
ENVIRONMENTAL AND SOCIAL RESPONSIBILITY
We are sensitive to the local needs of the environment, our stakeholders
We are passionate about delivering quality results. and the communities where we live and work.
Providing a safe and hazard free work place is an absolute priority